2009 | 2010 | 2011 | 2012- News Update
15th Aug 2009 - New Zealand Junior Quad Win Bronze at World Champs
The New Zealand Junior Mens Quad crewed by Hayden Cohen, Julian Svoboda, Evan Kenndy and Giacomo Thomas have won bronze at the junior world champs in Brieve, France. Julian and Evan are Members of the Cure Boating Club. The boys have been training for the past 3months at Lake Karapiro in Cambridge, The home of New Zealand Rowing.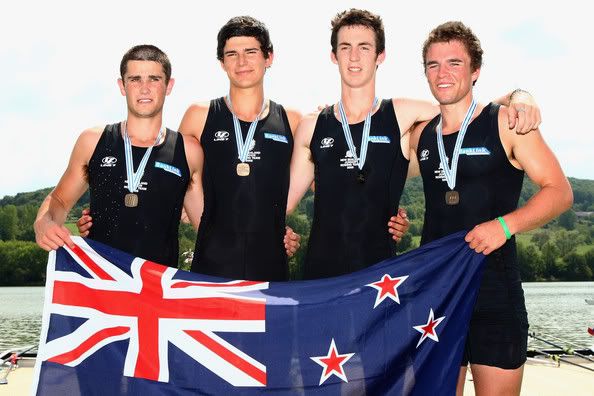 July 2009 - New Zealand U21's and North vs. South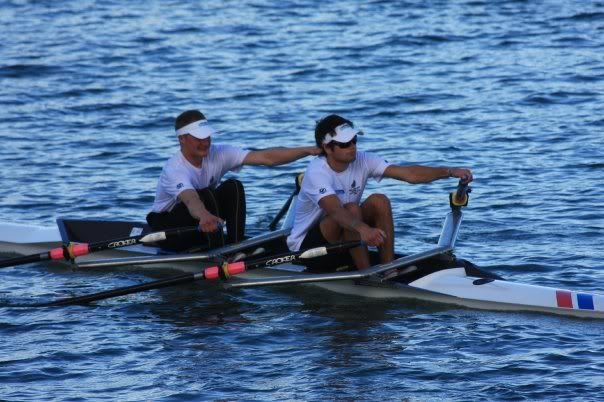 Cure's Armin Svoboda Jnr was selected to represent New Zealand in the 2009 Youthcup held in Sydney Australia as a lightweight. Armin made the crew after trialing at Karapiro earlier last month. The Youth Cup is a regatta between all the states of Australia and New Zealand is invited to compete. Armin Gained a silver medal in the Lightweight double and a bronze in the Open grade eight.The Racing was held over 3 days at Penrith Lakes the Sydney 2000 Olympic Course.
ALex Kennedy, was selected into the South Island Under 17 Provincial team to race against the North Island. The North vs. South Regatta is held on Lake Karapiro and creates some friendly rivalry between the best of the South and the North.
30th - 4th April 2009 - Maadi Cup '09
The Cure Boating Club has links with two North Canterbury High Schools, Rangiora and Kaiapoi. These two schools competed at the New Zealand Secondary School Champs at Lake Karapiro. The Maadi Cup is one of the biggest events in the southern hemisphere. There were some great results.
Rangiora High Schools Julian Svoboda and Evan Kennedy Won the Boys Under 18 Double Sculls and Boys Under 18 Pair, Julian also went on to place 3rd in the Boys Under 18 single.
21st February 2009 - National Champs '09
After the long awaited arrival of the new Hudson the Cure Boys put it to the test and won silver in the Mens Club eight at the National Championships.
20th February 2009 - National Champs '09
Cure's Julian Svoboda and Evan Kennedy take out the Mens Senior Pair at the New Zealand National Championships
Silver Medal for the Cure Men's Club 4+
17th February 2009 - National Champs '09
After much anticipation the Cure Boating Club took delivery of it's brand new Hudson Hammerhead rowing skiff at the National Champs. The boat went out for it's maiden row with the Cure Men's club eight. The new flagship eight will be named Cure V in recognition of the 5th eight to be owned by the club in its history.